---
Let's Get It On
Posts: 227
Joined: Sat Jul 05, 2014 1:43 pm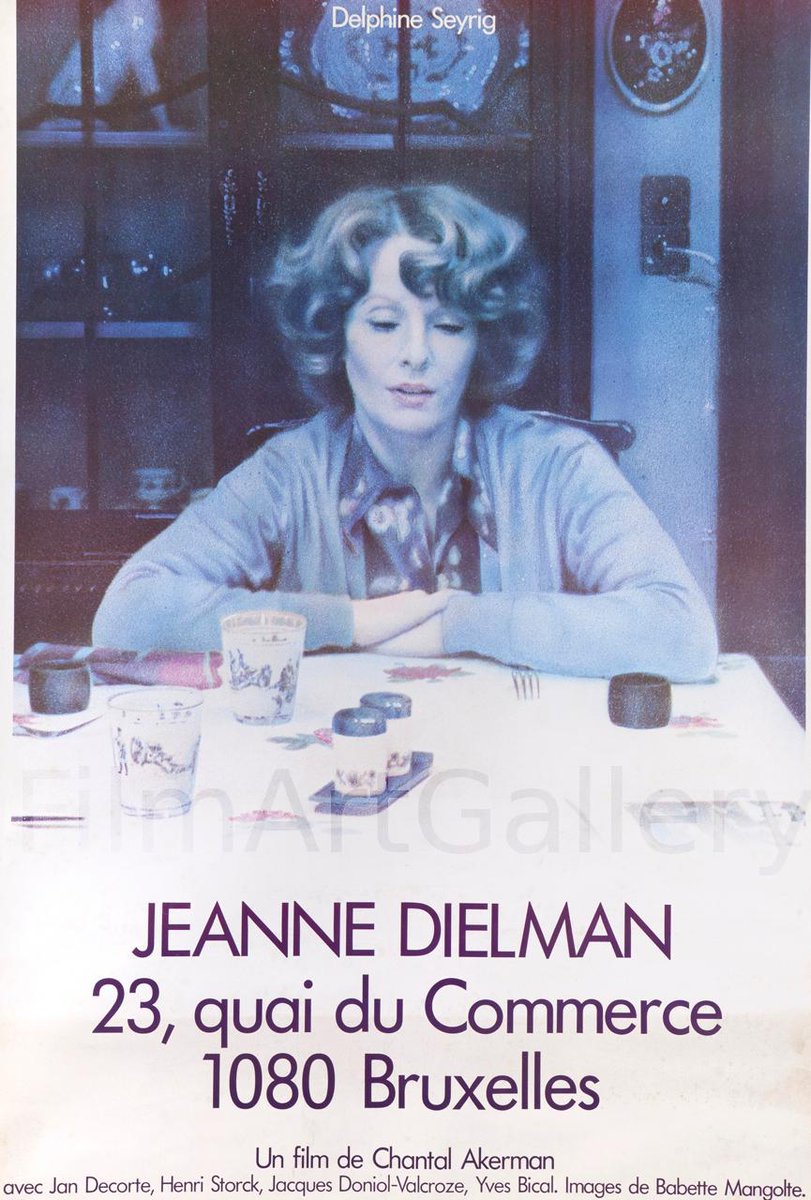 Continuing this series after a accidental hiatus.
Will catch up by doing it every other Monday. I'll set a reminder
---
Amazing movie, simply put. Yeah, it's not for everyone, but the drama really unfolds in its boringness. After a while, you're just glued to the television screen.
---
It is hard to get into it, but oh so satisfying once you feel the rhythm of the picture and watch the drama unfold.
" Ah, yes! Our meager restitution"
---
Die Mensch Maschine
Posts: 1621
Joined: Fri Jul 06, 2012 3:53 pm
Location: Nijmegen, The Netherlands
One of only 5 films in the top 100 I haven't yet seen. In fact, Chantal Akerman is part of a very tiny group of acclaimed directors I have seen nothing of.
---
Unquestionable Presence
Posts: 596
Joined: Sun Dec 28, 2014 1:23 am
I get that the film is supposed to be boring, but it still affects my opinion of the film. I do like how visual the film is. If you don't pay enough attention you may miss some things.
Wish that I could come out of your phone. Superhero powers. Burst out of the sand with a bunch of flowers.
---
---
Return to "Films, movies, motion pictures..."
Who is online
Users browsing this forum: No registered users and 32 guests