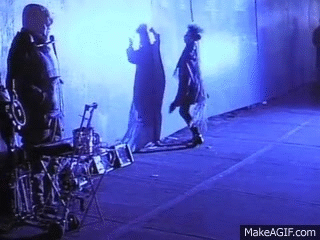 Use this thread to make recommendations for the 1989 poll!
---
I could go on and on about the less heralded songs on
Rhythm Nation 1814
and
Like a Prayer
, but I think I'll restrict myself to stuff that is less known.
Synth pop's heyday may have been in the early 80s, but 1989 saw an amazing synth pop smash in Jane Child's "Don't Wanna Fall in Love".
Glam metal was one of my first favorite genres, believe it or not. I think the best power ballad to emerge from the genre is "Love Song" by Tesla, which features not one, but two distinct choruses!
And of course, there's the thrilling "Kickstart My Heart", which never fails to get me going 30 years later! I think glam metal peaked with this (and "Janie's Got a Gun", if that counts):
Finally, Debbie Harry released a quite-good album in 1989 with lots of great songs. My favorite is the electroballad "Brite Side", which is up there with Yazoo's "Only You" for goosebump-worthy synth shimmer:
---
Here's a little gift for you XP
And doubling down, just because I can:
---
Let's Get It On
Posts: 185
Joined: Mon Jul 24, 2017 9:27 pm
Peter Murphy - Deep

Album Highlights

- Cuts You Up
- A Strange Kind of Love
- Deep Ocean Vast Sea
- Roll Call
- Shy

—————

This album is by far one of my favorites. It is without a doubt the goth icon's solo magnum opus. It is a pretty far departure from the sound of Bauhaus but it is the album that perfected his sound as a solo artist. His first two albums, especially Love Hysteria, are solid albums in their own right but sound generic to their time in some rights. This album has that 80s sound throughout it but it doesn't negatively effect the album. The song "Cuts You Up" is possibly the greatest song he had ever written while "A Strange Kind of Love" is a great acoustic ballad. From start to end, this album is fantastic
Depeche Malone Head Day
---
Vini Reilly by the Durutti Column is fantastic
---