Die Mensch Maschine
Posts: 1728
Joined: Mon Feb 06, 2012 11:40 am
Location: Sydney, Australia
Use this thread to post recommendations for the greatest year of them all, 1982! Album and song recommendations are welcome.
---
Die Mensch Maschine
Posts: 1078
Joined: Wed Feb 20, 2013 2:48 pm
Three recommendations for unacclaimed albums/songs:
Pat Metheny Group
Album: Offramp
Song: Are You Going with Me?
It's a jazz album with synthesizer guitar, which you can hear because those bends and glides would be impossible on a keyboard. They attracted a Brazilian percussionist who introduced some Latin rhythms.
Nina Hagen
Album: Nunsexmonkrock
Song: Antiworld
She's best known for
Unbeschreiblich Weiblich
in 1978. This is even more experimental, with Satanistic elements and dark humor.
Alpha Blondy
Album: Jah Glory
Song: Brigadier Sabari (Opération Coup de Poing)
African reggae with a political message. It's a protest against police brutality in Senegal.
---
Some French stuff:
Indochine - L'Aventurier
https://www.youtube.com/watch?v=M7X6oYg6iro
This is probably the biggest French new wave hit of all time. It was so big that this song became transgenerational and is still played in night clubs to this day. And yet, the lyrics are kinda cheesy: basically a non-narrative rambling based on the Bob Morane licence!
Alain Bashung - Play blessures
Sample: "Volontaire"
https://www.youtube.com/watch?v=UF2Ig5P1SJE
Featured on the website, so people might already be familiar with it. A minimalistic post-punk outing that owes much of its interest to its weird sound and Serge Gainsbourg's lyrics. A minor masterpiece in Bashung's career, though probably lost in translation.
Téléphone - Dure limite
Sample: "Cendrillon"
https://www.youtube.com/watch?v=_tHbSMQeCdk
After the 1960s generation, Téléphone were the first real big French rock band.
Dure limite
is most often perceived as their best album.
KaS Product - Try Out
Sample: "So Young But So Cold"
https://www.youtube.com/watch?v=TQ_MOB9PE94
A band singing in English, representative of the Euro-style called "cold wave", which falls somewhere in the orbit of electro-punk and post-punk. "So Young But So Cold" is their best-known track, and probably the most famous song that came out of the genre.
Dogs - Too Much Class for the Neighbourhood
Sample: "The Most Forgotten French Boy"
https://www.youtube.com/watch?v=smqzPnaOsHc
A talented French rock band who sang in English and retained a cult following until the death of their singer in 2002. Like most rock bands of this generation, they remained stuck in Téléphone's shadow.
Daniel Balavoine - Vendeurs de larmes
Sample: "Vivre ou survivre"
https://www.youtube.com/watch?v=E7bgWEAMdwo
Daniel Balavoine was, with Jean-Jacques Goldman, the most commercially successful French male artist in France in the 1980s. He started in the 1970s as a sorta hybrid between late-prog rock and cabaret music, but by the 1980s, he would pile up hits in the synthpop style.
Vendeurs de larmes
still isn't his best album, that honor goes to his 1985 record,
Sauver l'amour
, unfortunately his last before his untimely demise in a tragic accident.
Richard Gotainer - Chants zazous
Sample: "Le Mambo du décalco"
https://www.youtube.com/watch?v=n7qNILSKTms
Gotainer was a comedy pop singer who was most successful in the late 1970s and early 1980s. Among other hits: "Le Youki", "Le Sampa", "Primitif", and from this album, "Le Mambo du décalco".
Hubert-Félix Thiéfaine - Soleil cherche futur
Sample: "Les Dingues et les Paumés"
https://www.youtube.com/watch?v=RHKW8Gyl8gE
Another strange career for this artist, who started in a comedy post-hippie folk style and by the early 1980s became a surreal poet with a very dark sound, somewhere between folk-rock and post-punk.
Soleil cherche futur
is his most haunting record.
Stocks - Enregistré en public
Sample: "Suzy"
https://www.youtube.com/watch?v=qAG2ZBOGLvs
Warning - Warning II
Sample: "Rock City"
https://www.youtube.com/watch?v=71NBRVyDMHc
Two minor French heavy metal bands who hit their creative peak this exact year, even if they always remained obscure.
---
On one hand, I want to break free of only recommending music from Kiwiland. On the other hand, the only 1982 songs I like a lot that aren't acclaimed are from NZ.
Six Months in a Leaky Boat is the obvious pick from Split Enz's Time and Tide, but my second favourite on the album is a creepy little piece named Log Cabin Fever.
https://www.youtube.com/watch?v=lNfcoDpZrH4
Another great one is the Dance Exponents' Victoria:
https://www.youtube.com/watch?v=fmzLGVGZkVQ
. Dance Exponents are the band who will one day become The Exponents, recently featured in the Unacclaimed poll.
Don't you know there ain't no devil? That's just God when he's drunk.
---
DD Smash - Devil You Know
Split Enz - Dirty Creature
---
Not exactly a deep cut or anything, but Kate Bush's
The Dreaming
is great and hasn't made the cut in either of the first two editions of this poll. I've seen in on a couple of lists already, so hopefully we can change that!
---
Die Mensch Maschine
Posts: 1065
Joined: Wed Jan 02, 2013 12:50 am
Oingo Boingo (one of those acts that Rodney Bingenheimer can brag about first playing) made their first great album this year, with two more in a row to go. If I threw out Thriller, then Nothing to Fear would actually be my album of the year.
https://www.youtube.com/watch?v=FtL5fGyR9Ug
I went through Rhino's whole Just Can't Get Enough series; the best volume was the Christmas installment (more of a general '80s recommendation), while one of the better surprises in the main series was Tin Tin's "Kiss Me."
https://www.youtube.com/watch?v=5zoE2Hxs3WY
https://www.youtube.com/watch?v=8tI1_KlO6xI
If you know Culture Club a little bit -- or you know a lot of Acclaimed Music songs in the #7000s -- then you know that Time (Clock of the Heart) is another strong song by the band. They unfortunately did not last long, though they did stick around long enough to
help the A-Team out.
(Mr. T seemed happiest by their appearance.)
The punk rock subculture non-profit zine Maximum Rocknroll began in 1982, and just ended its print run FOUR DAYS AGO, which in its own way is very impressive considering that punk rock has only been hip for maybe a handful of those years. As a bonus, and as a tribute to their run, I am listing all their staff picks from the first issue, for your highlighting pleasure.

Notes: These were not originally always listed very accurately, so I've tried to fill out some of the listings. A 45 is obviously a single. In this case, a "Tape" probably means a demo tape. These are not necessarily all 1982 releases. Note the occasional familiar name or non-punk rock pick.

Abrasive Wheels - Army Song 45 ... Aswad - New Chapter of Dub ... Bangs - Getting Out of Hand 45 ... Battalion of Saints EP ... Beaver EP ... Black Flag - My Rules 45 ... Black Flag - TV Party 45 ... Black Humor [Love God, Love One Another LP?] ... Blue Orchids - Greatest Hit … The Cunts - There Are Electrical Filaments On My Hamburger 45 … Chapter 3 - Fear of Life … Chapter 3 - I've Got a Gun 45 … Charred Remains [V/A compilation] … Chelsea - Evacuate … Chesterfield Kings - Hey Little Bird 45 … Chesterfield Kings - I Can Only Give You Everything 45 … Conflict - The House That Man Built 45 … Cracked Actor - Nazi School 45 … Crass - Fuck Off to Falklands [Flexi disc] … D.I. [tape] … Dead Wretched - No Hope 45 … Detonators [tape] … Discharge - Hear Nothing See Nothing Say Nothing … Disorder - Distortion To Deafness 45 … Disorder - You Gotta Be Someone 45 … The Dream Syndicate - Sure Thing EP [does this exist?] … The Dream Syndicate EP [1982, Down There Records] … Effigies - Body Bag 45 … Effigies - Contents Nonviewable EP … Einstürzende Neubauten - Schwarz (Mutieirt) … Erazerhead - She Can Dance 45 … The Ex - History Is What's Happening … Expelled - No Life No Future 45 … Exploited - Alternative 45 … The Exploited - Troops of Tomorrow … Fartz - World of Hate EP … The Fall - Hex Enduction Hour ... Feederz - Living Room ... The Fits - You Said We'd Never Make It !!! EP ... The Flesh Eaters - "All" [In terms of a 1982 LP, that would mean Forever Came Today] ... Flipper - Generic Flipper ... Diamanda Galás - The Litanies of Satan ... [Charged] GBH - Charged 45 ... [Charged] GBH - Leather, Bristles, Studs And Acne EP ... [Charged] GBH - Sick Boy 45 ... Headcleaners - Disinfection EP ... Heino - Super Hits ... Jessie Mae Hemphill - She Wolf ... Robyn Hitchcock - Groovy Decay ... Hose - Dope Fiend EP ... Hüsker Dü - In a Free Land 45/EP [same thing] ... Insane - El Salvador 45 ... Instant Agony - Think of England 45 ... Instant Agony - Working Class 45 ... Karnage - Working Sucks ... Krankhafte Phantasten - Don't Follow 45 ... Last - Fade to Black EP ... Lost Cause - Born Dead EP ... M.I.A. - (LP) ... MDC - Millions of Dead Cops ... Mecanik Destructiv - Kommander 45 ... The Milkshakes - Please Don't Tell My Baby 45 ... Minor Threat - "EPs"/Anything At All ... Minutemen - Bean Spill EP ... Misguided - State of War ... Misunderstood - LP ... Neos - End Discrimination EP ... New Order - Temptation 45 ... 100 Flowers - Presence of Mind 45 ... Paramedic Squad - Movements 45 ... Plan 9 - Frustration EP ... Plasticland - Color Appreciation 45 ... Rebel Truth - All I Know ... Red Cross - Born Innocent ... Rejectors - Thoughts of War EP ... The Replacements - Stink EP ... Rudimentary Peni - Farce EP ... Rudimentary Peni - "EPs" ... Rumblers - I Don't Need You 45 [1960s] ... Sadistic Exploits - Apathy 45 ... Sadistic Exploits - Freedom 45 ... Salvation Army - LP ... Savage Republic - LP ... 7 Seconds - Skins, Brains & Guts EP ... Smashcords - Deep & Dumb ... SPK - Leichenschrei ... SS Decontrol - The Kids Will Have Their Say ... Subhumans - Big City (UK) 45 ... Symbol 6 - Ego EP ... System - Warfare EP ... Maureen Tucker - Playing Possum ... Moe [Maureen] Tucker - I'm Sticking with You 45 [with Jonathan Richman] ... Unclaimed [cassette] ... Univers Zero - Ceux Du Dehors ... V/A - Flex Your Head ... V/A - Riotous Assembly ... V/A - This Is Boston Not L.A. ... Varukers - I Don't Wanna Be a Victim 45 ... Vice Squad - Vice Squad - Stand Strong Stand Proud ... Violators - Gangland 45 (UK) ... War Zone - Amerika The Pitiful EP ... We the People - You Burn Me Up and Down 45 [1960s] ... Wipers - Romeo 45 ... Wirtchaftswunder - Derkommisar 45 ... Wrecks - Teenage Jive ... Youth Brigade - The Possible EP ... Youth Gone Mad - EP ... Zero Boys - Vicious Circle
Staff picks by Ruth Schwartz, founder Tim Yohannan, Ray Farrell, Steve Spinali, [Jello] Biafra, John Silva, Jeff Bale
Last edited by
Live in Phoenix
on Fri Apr 19, 2019 1:16 pm, edited 1 time in total.
---
I suggest Michael O'Shea's self titled album. He blends South Asian, East Asian and Irish folk in this instrumental release, playing his own created instrument, a hybrid of a sitar, zelochord and a hammered dulcimer.
This track, the first, I would consider the highlight from his album:
---
Liliput's (aka Kleenex) self-titled is also worth a listen
---
Die Mensch Maschine
Posts: 1728
Joined: Mon Feb 06, 2012 11:40 am
Location: Sydney, Australia
Where to begin with this, the greatest of all years, IMO? There is just an abundance of riches, both well-known and unknown. I'll try to shine a light on some of the unknown wonders of this magical year, focusing on some different genres.
Of course, I'll start with synth funk - what else?!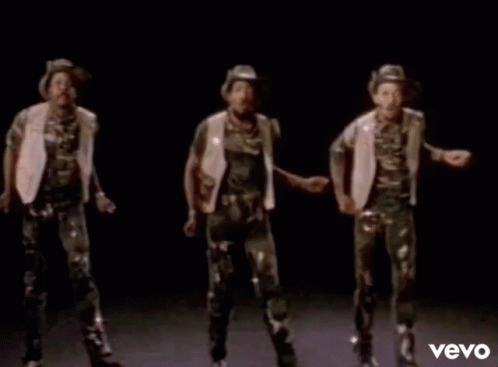 From Prince to The Gap Band to Zapp, there was a lot of goodies to spare. There are a lot of hidden gems, too, though:
Prince's former bandmate André Cymone released his debut album that year, and among other treats, it has the synthy ballad with its photon beats
Baby Don't Go
, the number one song on Saturn in 2187, I'm sure, as well as the irresistibly catchy
Kelly's Eyes
. Other purple proteges also were on fire in 1982, including The Time with their most beloved song
777-9311
(the drumming is INSANE), dance craze
The Walk
featuring their trademark humor, and
Gigolos Get Lonely Too
taking the photon balladry even further into space with a rare bit of self-reflection from Morris. Of course, Vanity 6 debuted in 1982, with strip club classic
Nasty Girl
being the most notorious, while
If a Girl Answers (Don't Hang Up)
is hilarious as Prince plays the role of a trashy new girlfriend getting into a verbal spat with Vanity and Brenda for the affections of some anonymous Jimmy and
Drive Me Wild
showcases sparse drum machines and warped synths to great effect.
UK band Imagination launched their career in 1981 but really took off in 1982 thanks to the evergreen
Just an Illusion
. On the other side of the spectrum, Prince Charles & the City Beat Band never seemed to get the popular following he deserved, with 3 synth funk album delights in the early 80s. 1982 saw what is likely his most well-known song, the ever-cool
Cash Cash Money
.
Even well-established funk legends got in on the synth fun. Try on the tasty
Take a Lickin' and Keep on Kickin'
by Bootsy Collins for size. Of course, George Clinton's massive "Atomic Dog" was a huge hit, but the
Computer Games
has a lot more to offer, from the freight train mania that is the
title track
in which George Clinton plays the role of an insane computer game with bizarre synth effects and references to Dracula and various Looney Tunes, as well as the disgustingly funky
Man's Best Friend
with a synth bass that will make your face twist in ecstasy. P-Funk acolytes Xavier released the wonderful album
Point of Pleasure
, which featured syrupy synth bass grooves like
Rock Me, Sock Me
.
Some artists released little else in their career, and the quality of these songs makes me wonder what went wrong, as they are awesome. For instance, how on Earth did Colourbox only release a few singles and an album? The relentless
Breakdown
shows a group with all the goods! Likewise with Gary Davis, whose album
untitled
is consistently great, highlighted by the murky, furtive groove of
The Professor Here
. High Fashion had 2 very nice LPs in the early 80s, starting with 1982's
Feelin' Lucky
and the spacy, disco-tinged jubilation that is
You're the Winner
. Peech Boys dropped an absolute BOMB with Larry Levan favorite
Don't Make Me Wait
.
Some one-single wonders also brought it DOWN in 1982. Some of my favorites are Chemise's delicious
She Can't Love You
and Komiko's thrilling
Feel Alright
- once that shimmering synth line kicks in, your senses will be tickled in all the right ways. They may have had only one song, but what a song it is!
Other funky delights were bountiful. Carl Carlton (he of "She's a Bad Mama Jama" fame had a delightful song
Swing That Sexy Thing
, which is sexy indeed. Boogie queen Evelyn "Champagne" King released likely her best album in 1982, with delights like the eternal
Love Come Down
and the rhythmically hypnotic
Get Loose
. She wasn't the only boogie diva to have a banner year in 1982, however. Sharon Redd's blistering album
Redd Hott
is exactly that, with songs like the shimmering post-disco anthem
In the Name of Love
and the bopping groover
Never Gonna Give You Up
, Grace Jones released the very good
Living My Life
album in 1982, including the irresistible groover
Nipple to the Bottle
.
And speaking of the big guns, while they are well-celebrated here with some of their more renowned classics, there are more gems to mine. For Prince, the gritty outtakes
Extraloveable
and
Lust U Always
are likely to stay in the vault due to their dark sexual content, though the experimental mission statement
Purple Music
seems destined to be unearthed as a "lost classic" and hyperactive
Turn It Up
may as well. The Gap Band are now rightfully getting acclaim for the incredible "You Dropped a Bomb on Me", but their album
Gap Band IV
has plenty more to offer, including their biggest US hit
Early in the Morning
which features the same swagger and relentless testosterone-laden drive, while
Outstanding
is a more laid-back groove well worthy of your attention. Zapp may be more well known for "More Bounce to the Ounce" in 1980, but 1982's
Dance Floor
is another epic floor-filler.
---
Die Mensch Maschine
Posts: 1728
Joined: Mon Feb 06, 2012 11:40 am
Location: Sydney, Australia
Other huge genres in 1982 are synth pop and new wave, both of which were in their prime. I won't touch on the more established favorites, though I'll include some less heralded gems by some acts with more notorious songs.
A Flock of Seagulls made a huge splash with both "I Ran (So Far Away)" and "Space Age Love Song", but their entire debut album is quite good. I have a particular fondness for the vibrant, airy closer
Man Made
, which lives up to the promise of all of that gorgeous color on the album cover, carving gamboge, orange, and pink streaks through a nuclear sunset. Another artist releaing their debut album in 1982 was Missing Persons, which has some wonderful hits like "Words" and "Destination Unknown", but the reflective
Windows
is my favorite. Berlin also started in earnest in 1982, with the classic "The Metro" and the cult classic "Sex (I'm a...)" garnering most of the attention, but the icy sexiness of
Pleasure Victim
is likewise a treat, as is lost classic
Masquerade
. Another artist who hit it big in 1982 was Thomas Dolby, mostly due to the gimmicky fun of "She Blinded Me With Science", but the Bowie-esque
Airwaves
is far superior, IMO.
Blondie may have been considered well past it by 1982, but that didn't stop them from releasing what I consider their very best song, the relentlessly driving synth rocker
War Child
! Devo likewise never found a follow-up hit to "Whip It" (though 1981's
New Traditionalists
album is their best), but they were still going strong in 1982. Try on the herky jerky thrills of
One Dumb Thing
or the hyperactive technicolor
Big Mess
. Another artist more celebrated for her earlier work, lovable oddball Lene Lovich unleashed what I think is her best song, the gripping
It's You, Only You (Mein Schmerz)
.
On the other hand, Stacey Q wouldn't hit it big for a few years yet, but her early band Q released the wonderfully seductive
Playback
as a tantalizing teaser of what was to come.
Fad Gadget's
Under the Flag
album is a wonder to behold. My favorite is the heavenly
Wheels of Fortune
, which couples a plaintive piano with an arpeggiating synth to gorgeous effect. Icehouse would score some big hits later in the decade, but my favorite by them is the ode to their native Australia
Great Southern Land
.
Kim Wilde is most famous for "Kids in America", but her second album
Select
is an icy masterpiece. Every single song is worth your attention, but I'll highlight the anointed
Just a Feeling
here, which plays like the buildup to first contact with an alien civilization. Dark orphaned single
Child Come Away
is likewise an unnerving marvel.
There were some wonderful obscurities as well. British group Oppenheimer Analysis released their only album,
New Mexico
, which is quite minimalistic in places, a sci-fi concept album that is delightfully lo-fi but well worth your time. The hallowed
Under Surveillance
is particularly moving, while
the title track
's peculiar onward descent captures the spirit of arguably America's oddest state with winsome resonance and
Cold War
is as cold as you'd hope a lo-fi synth release to be at the height of the cold war. New wave/post-punk band Shriekback gave us the bendy, curvy fun that is the funk-laced
My Spine (Is the Bassline)
while Romeo Void of "Never Say Never" fame gave us the likewise wonky funk of my favorite song of theirs,
Undercover Kept
.
I can't completely neglect some of my all-time favorite artists here. Siouxsie and the Banshees have a few fans here, but far too few! 1982's
Melt!
is one of the most breathtakingly beautiful songs I've ever heard. Eurythmics also had a huge transitional year in 1982. Their fourth single
The Walk
is icy mystery at its finest. The song placed 7th in a recent poll of huge Eurythmics fans, beating out several better-known songs like "Would I Lie to You", "There Must Be an Angel" and "Missionary Man", among others. It came with some wonderful outre B-sides, from the warped fun house ride of
Step on the Beast
to the omnious blend of synths, brass, and effects galore
Invisible Hands
. Some other kooky B-sides include the manic tribal curio
Monkey, Monkey
, which is not for the faint of heart, the dark live krautrock-tinged S&M rocking
4/4 in Leather
.
---
Die Mensch Maschine
Posts: 1728
Joined: Mon Feb 06, 2012 11:40 am
Location: Sydney, Australia
Contrary to popular belief, disco didn't die at all in the 70s. Stateside, Patrick Cowley was still pumping out amazing material despite his failing health. His own
Mind Warp
is cowbell and synth mayhem, while the gift to Sylvester
Do You Wanna Funk?
is a massive diva anthem that rivals anything that came out during disco's heyday. Another massive producer was Bobby O, whose
She Has a Way
lit up technicolor dance floors in 1982. He also produced the downright dirty
Passion
for The Flirts, which features a bass lick that will defy your hips to remain still.
Of course, Europe was in on the act as well. One of my favorite little genres is italo-disco, which takes disco's danceable rhythms and filters them through gritty, generally poorly sung prisms. The grit and the B-movie robotic heart of it all is endlessly thrilling for me. It's a peculiar genre filled with session artists whose entire discographies often extend no further than a single 12" or with
artists who release music under dozens of names
. 1982 is probably the high point of italo disco. Probably my favorite italo act is Tantra, thanks to their titanic triumph "The Hills of Katmandu" from 1979, but they weren't done yet. 1982 saw them release 2 more super-long, exotic suites,
Macumba
and even better,
A Place Called Tarot (Tarot Suite)
. Klein + MBO were influential on an emerging techno scene stateside with
Dirty Talk
, but the guitar-laden synth sparkle
De-Ja-Vu
is worth a listen, too. Bagarre released one of my all-time favorite albums in
Circus
, and they extend the template a bit beyond what is typical of the genre. I hear chic Tom Tom Club-esque colors in my favorite
For Your Pleasure
, while
Dirty Love
and
Dirty Love
add healthy doses of funk. Among the aforementioned artists whose entire discographies consist of a single 12", Dharma reigns supreme for me with
Plastic Doll
, with multiple top-notch synth lines. Another artist with very limited output is 'Lectric Workers, whose frenetic, topsy-turvy
Robot Is Systematic
is another genre high point.
---
Strange Fruit
Posts: 64
Joined: Sat Dec 03, 2016 2:08 pm
speaking of rubber bodies: Michael Franks' "Object Of Desire" did a terrific job to convince the 1980s that the 1970s still were relevant.. look and learn and lettuce, Tommy Tutone and Greg Kihn and all of you other lame Nick Gilder clones out there
---
---
Return to "Music, music, music..."
Who is online
Users browsing this forum: Google [Bot] and 67 guests