I can ride my bike with no handlebars/No handlebars/No handlebars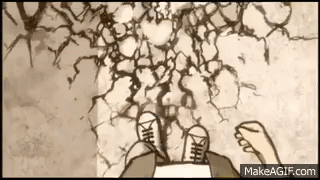 90. Flobots, "Handlebars" (2008)
Points: 75.27
Billboard Hot 100 Peak: 37
Songfact: Bandmember Jamie Laurie said: "The lyrics came to me as I was riding a bike home from work with my hands in the air - I had just learned how to do it - and I felt triumphant, but at the same time, I knew there were people at that moment who were being bombed by our own country. And I thought that was incredibly powerful. We have these little moments of creativity, these bursts of innovation, and every time that happens, that innovation is used to oppress and destroy people. So it struck me as beautiful and tragic at the same time."
Despacito/Quiero respirar tu cuello despacito
89. Luis Fonsi & Daddy Yankee feat. Justin Bieber, "Despacito (remix)" (2017)
Points: 75.71
Billboard Hot 100 Peak: 1
Songfact: Fonsi recalled: "I was out in Italy doing promo and it was 3 o'clock in the morning, trying to get some sleep. I get a call from somebody on my label like, 'Hey, we need to talk to you. We just got a call from Bieber's camp, and he heard the song while he was on tour in Colombia. He saw how people reacted, he loved the song, he wants to do the remix.' I was like, 'What? It's 3 o'clock in the morning, man. I'm trying to get some sleep. Stop messing around.'"

I'm like a bird/I'll only fly away/I don't know where my soul is/I don't know where my home is
88. Nelly Furtado, "I'm Like a Bird" (2000)
Points: 75.92
Billboard Hot 100 Peak: 9 (2001)
Songfact: When asked what her favorite bird is, Furtado replied crows, because: "They like shiny things and I'm the same when I'm at the shopping mall. I'm attracted to things that glitter and shine"
Hey there, Georgy girl/Why do all the boys just pass you by?/Could it be you just don't try/Or is it the clothes you wear?
87. The Seekers, "Georgy Girl" (1966)
Points: 77.42
Billboard Hot 100 Peak: 2 (1967)
Songfact: The lyrics of the song in the 1966 movie of the same name (over both the opening and closing) differ from the version that was releaased as single.
She could see from my face that I was,f**kin' high/And I don't think that I'll see her again/But we shared a moment that will last till the end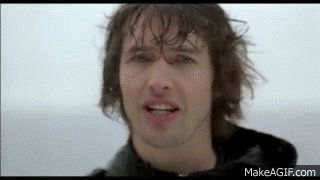 86. James Blunt, "You're Beautiful" (2005)
Points: 78.09
Billboard Hot 100 Peak: 1 (2006)
Songfact: The first line ("My life is brilliant") was sung twice because Blunt mistimed it but was left in the final album recording. As to the song, it was about seeing Blunt's ex-girlfriend with a new man he didn't know about on a train in the London underground, he said: "It's about this guy who's high as a kite stalking someone else's girlfriend - and should be locked up and put in prison. But people think, 'Ah, he's a sweet romantic.' If you think that's what romance is, then I think you're pretty weird."
La da da dee da da da da/A ha ye heyee, want to be my lover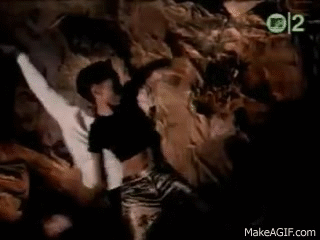 85. La Bouche, "Be My Lover" (1995)
Points: 78.30
Billboard Hot 100 Peak: 6 (1996)
Songfact: La Bouche ("Bouche" is French for "Mouth"), is the creation of the German producer Frank Farian, the same guy who brought us Boney M and Milli Vanilli.
There's nowhere/Unless you're there/All the time/All the way, yeah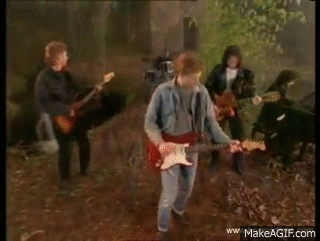 84. Bryan Adams, "(Everything I Do) I Do It for You" (1991)
Points: 78.42
Billboard Hot 100 Peak: 1
Songfact: Adams used a line in the movie Robin Hood: Prince of Thieves, "I do it for you..." as the basis for the song composed by Michael Kamen, whose initial version was to be as if it were Maid Marian singing to Robin Hood. However, it was deemed so bland that Kate Bush, Annie Lennox and Lisa Stansfield all turned it down.
We had seasons in the sun/But the stars we could reach/Were just starfish on the beach
83. Terry Jacks, "Seasons in the Sun" (1973)
Points: 79.17
Billboard Hot 100 Peak: 1 (1974)
Songfact: Before releasing this song (orginally by Jacques Brel as "Le moribund"), Terry Jacks played the Beach Boys his arrangement of the song and suggested they record it, since he thought it would sound great with their harmonies and with Carl Wilson singing lead.
In a 69 my Humpty Nose will tickle your rear
82. Digital Underground, "The Humpty Dance" (1989)
Points: 79.21
Billboard Hot 100 Peak: 11 (1990)
Songfact: The Humpty Hump character (as shown in the music video) was created by Digital Underground's leader, Shock G. Humpty Hump's "real" name, depending on who you ask, is Eddie Humprey, Earl Humphries, or Edward Ellington Humphries III. The backstory is that Hump sustained severe burns in a kitchen accident, causing him to wear a large fake nose.
Come with your positive emotion, love, making enjoyin'/That's for me to bust it's like a girl and a boy
81. Milli Vanilli, "Girl You Know It's True" (1988)
Points: 79.87
Billboard Hot 100 Peak: 2 (1989)
Songfact: Initally recorded by The Numarx in 1987. It was popular in German dance clubs, which is probably where Vanilli mastermind Frank Farian heard the song. He found 2 singers and 1 rapper who had served on the American Army base in Germany to actually perform on the track. The rapper was the one who first spilled the beans about Rob Pilatus and Fabrice Morvan (who showed up at Farian's office looking for work at the same time as the Americans) not being the voices on the record.