This topic is part of the weekly 10.000 songs, 10.000 opinions. In this, every week another song from the Acclaimed Music song top 10.000 is selected for discussion. The song is chosen completely at random, through random.org, making the selections hopefully very varied. The only other rule in this is that after an artist has had a turn, he can't appear for another ten weeks. The idea for this topic came to me because I wanted to think of a way to engage more actively with the very large top 10.000 songs that Henrik has compiled for us, while still keeping it accessible and free of any game elements. Yes, that's right, no game elements. You are free to rate the song each week, but I'll do nothing with this rating. I want it to be about people's personal reviews and hopefully discussions. So in reverse to other topics on this site I say: "Please comment on this song, rating is optional".
Earlier entries of this series can be found here: http://www.acclaimedmusic.net/forums/vi ... ive#p45337
----------------------------------------------------------------------------------------------------------------------------------------------------
"Moments of clarity are so rare"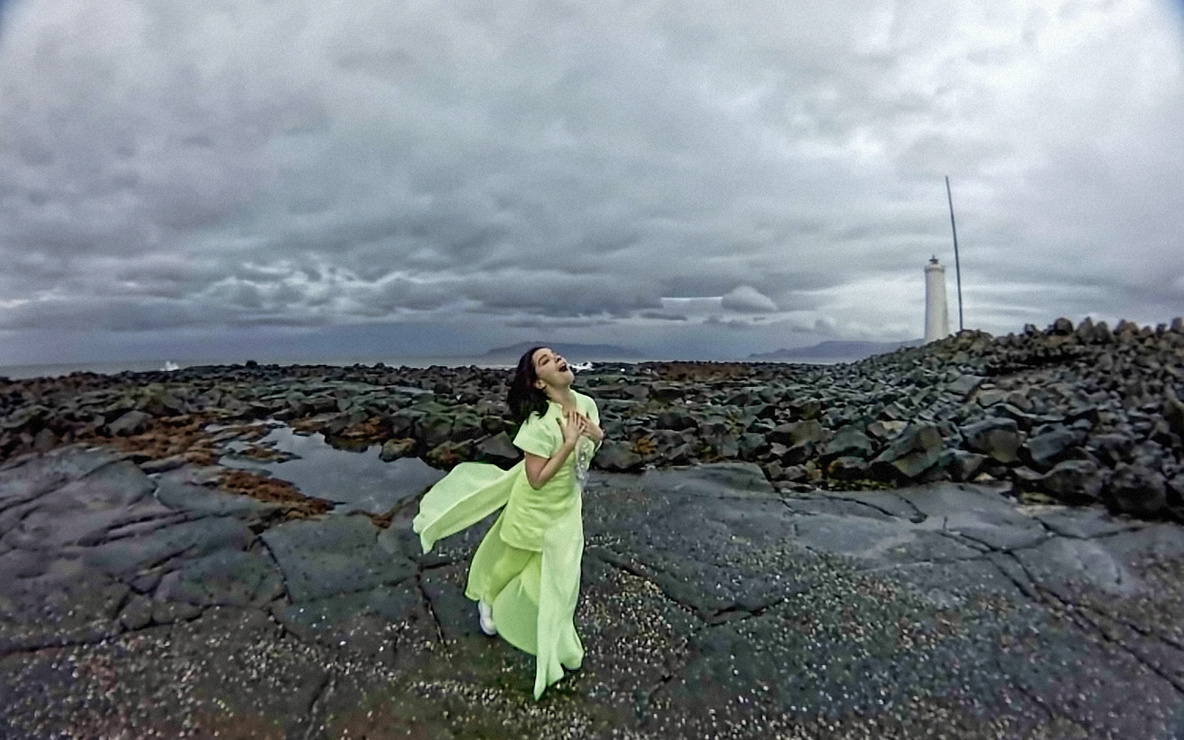 107. Björk - Stonemilker
The facts:
Year: 2015.
Genre: Avant-garde.
Country: Iceland.
Album: Vulnicura.
Acclaimed Music ranking: #2802.
Song ranking on Acclaimed Music in the artist's discography: 10th.
Ranks higher than Re-Rewind (The Crows Say Bo Selecta) by The Artful Doger, but lower than Downhearted Blues by Bessie Smith.
Place in the Acclaimed Music Song Poll 2015: Unranked.
The people:
Produced by Björk, Arca & The Haxan Cloak.
Written by Björk.
Vocals by Björk.
The 30 string players remain uncredited.
The opinion:
Björk is an easy artist to talk about, but hard to describe. The reason for this is that she is incomparable and her music is incredibly idiosyncratic. Her voice alone is an entity of it's own. Nobody quite sounds like her. Sure Karin Dreijer of The Knife and Fever Ray has a similar accent, but Björk makes that accent almost into an instrument on itself. I was thinking that there are a lot of European singers who decide to sing in English and almost all work hard to polish away their accent. Björk has sung in English since at least the 80's, but still sounds as if she has just had her first course in the language.
That's not all, her voice can sometimes seem to work independently from the instruments, which to be clear, she mostly arranges herself. These instruments are also rarely conventional. I mean, when I had to fill in a genre above I just stuck with the safe 'avant-garde', because the usual 'electronic' doesn't quite cut it. Then there are also lyrics, which aren't your standard fair either.
What is most surprisingly about all this is that she has won a huge audience with this. Not just an art-minded audience that make her the toast of the underground scene. No, a real mainstream audience, without ever selling out. I'd go as far as to say that she is a rare musician whose style has become more difficult with the coming years, whereas I usually perceive a trend in artists to become more simple and conventional as time passes. She has lost part of her audience on the way, for whom Medulla or particularly Biophilia, Vulnicura and the recent Utopia were a bit much. Still, her following and critical standing remain unchallenged.
What I'm getting at in a roundabout way is that I have to admit that I have always personally found her music hard to get into. Like, really, really hard. I always admired her for her bravery, for her experimentation, her singularity and for becoming a success while staying true to herself. But I rarely got anything out her music. There were a few exceptions: Hyper-Ballad, Earth Intruders, much of Selmasongs. Her albums as a whole I mostly left alone, not finding the courage to listen to Björk for so many songs after each other. Some people are afraid to explore Captain Beefheart or find Joanna Newsom too much. Child's play to me, whereas this million selling, Icelandic heroine seemed like the real test.
And it was inevitable that the test would come. I like a challenge, though, so after a couple of weeks writing about another Sex Pistols and T. Rex track (and a lot of other songs of the seventies; what was up with that, Random.org?), I welcomed Stonemilker. That was, until I listened to it. When I let it play for the first time I knew was in trouble. This was another one of those Björk tracks that strike me as enormously weird (and people who know me think I only like weird things). How was I ever going to understand this, let alone write about it?
It actually went the usual way: just listening to it over and over again. With every "difficult" piece of music the best approach is to just take your time and let the work reveal itself. At first I got the feeling Björk usually gave me: that it was just a little too off-kilter for enjoyment. I would swear that there is no connection between what her voice and what the instruments are doing. They seemed to belong to two different songs.
"Seemed". A week later I felt differently, although it took me to the weekend to get into the song. Although Björk doesn't sing along with the strings in a typical fashion (for the record, I like other artists who don't), there seems to be some real dramatic juxtaposition to the instruments and her singing. Maybe it is her accent that distracted me at first; it can make some of the lines seem stilted. Now though, I think her sometimes sweeping, sometimes stilting voice matches the sound of not only the violins, but also the waves that feature on the song (the waves remain sadly uncredited). It's not a one on one match so much, as well as a constant flow of movement. Björk herself has said she wanted the strings on Stonemilker to sound circular, but I think the incessant crashing of waves on the shore describe the effect better. The lyrics were apparently written on a beach and the clip also features Björk near a sea while a hard wind is blowing.
Those lyrics are rather important here too. They are not high poetry, as Björk herself admits. Vulnicura was about her break-up with Matthew Barney and the album was written in the various stages of the dissolve of the relationship. Stonemilker, the first track to appear on the album was also the first to be written. Apparently it was conceived 9 month before the couple went their separate ways. The lyrics are a very on the nose plea from Björk to Barney to open up to her; to welcome the feelings she wants to give to him, but he seems unable to return. The words are mostly very, very direct. "Naïve", as Björk herself called them. She wrote them very directly, but than started to rework them into something poetic. Before recording she somehow noted that this wasn't the way to go. The simplistic nature of her initial writings were what was needed here. Indeed, she called them her most simple lyrics ever.
She also called this a simple song in general… She must possess a cheeky sense of humour.
I have to admit, that once I got into the song I not only found it moving and beautiful, I also see why she might think it is simple. The lyrics are of course very direct, but once I got the feel for it I noticed how open the music itself was too. The strings aren't that far removed of what we are used to in emotional songs, including some pop music. It's quite a great composition. Besides, even though I had some difficulty with Björk's vocals in the past I always thought she was very expressive. Indeed, my problem was more with the employment of said vocals in the song, instead of their own quality. She shines here.
This is Björk we are talking about (as I think we have very much established by now), so there is more were Stonemilker came from. By now she is a real multimedia artist, so the simple release of a song and album just won't do. Vulnicura was part of an exhibition at the Museum of Modern Art in New York City and for this a special clip was filmed for Stonemilker by Andrew Thomas Huang. This clip was in 360⁰, made for Oculus Rift. In other words: it's a virtual reality clip. You can find it below this text. It's Björk (and later multiple Björks) singing and walking by the seaside. As someone who for his work has seen a lot of VR films I find this frankly disappointing, as it does very little with the medium. I expect more inventiveness from a multimedia artist. Still, she was an early adopter, so I can cut her some slack.
Besides a MoMa-sanctioned videoclip there was also a second release of Vulnicura, the so-called Acoustic Version. This only contains the strings and Björk's voice and ditches the beats by producer Arca. Originally Björk wanted to do the album with just string instruments, but in the end felt that the songs needed something extra and she asked Arca to deliver subtle and soft beats. Though she stands behind these versions, she came to re-appreciate the acoustic recordings and decided they needed a proper release too. She even renewed her tour briefly to play the songs live with just strings (she abandoned the tour initially before it was over). Stonemilker is probably the one that remains most like the original on The Acoustic Version, so it isn't the most exciting example of what this second album is about.
Finally and inevitably there is a mini-album of remixes of songs from Vulnicura. Or "rework" as the Patten remix is called. The original is hardly recognizable anymore and I don't see were the appeal is in "reworking" a song into complete obliteration, but apparently Björk was happy.
I'm happy too, because I seem to finally "get" Björk. My appreciation went further than Stonemilker: when I finally went and listened to Vulnicura in its entirety I had no problems to appreciate it. I found it quite great on first listen. Perhaps my time of exploring the Björk discography has finally come.
Last but not least I want to thank Björk herself, as her own 10 minute interview on Song Exploder about nothing else than Stonemilker was of great help in writing this essay. It's a recommended listen, so check the link below.
8/10
Recommended listening: Björk about the making of Stonemilker at the Song Exploder podcast:
http://songexploder.net/bjork
Other versions:
This song came out three years ago, bar two days, so there aren't too many covers yet. Still, we have at least one really good version: Bill Kwan made it into something more classic, like a regular singer-songwriter song. That sounds like a downgrade, but nevertheless it works very well. The other covers are two A Capella choir takes (both by groups with variation on Deep Throat; no originality there) and a piano only cover. All three are nice.
The playlist:
Stonemilker in 360⁰